California Car Accident Personal Injury Lawyers
If you've been injured in a car accident, the aftermath can be overwhelming. Dealing with injuries, car repairs, and insurance companies can take a toll on anyone.

This is where our car accident personal injury law firm steps in. We're here to ease the burden and get the full compensation you deserve for your injuries and losses.
We assist you in working through this intricate system of managing insurance claims, and we provide the peace of mind which comes from being aware that someone is advocating on your side.

At Braff, our experienced car accident personal injury lawyers are skilled at fighting for the rights of accident victims. We work diligently to understand all the specifics of your case, gather evidence, and negotiate with insurance companies on your behalf. We're here to guide you successfully through the entire legal maze, so you can focus on your recovery (and getting your life back on track).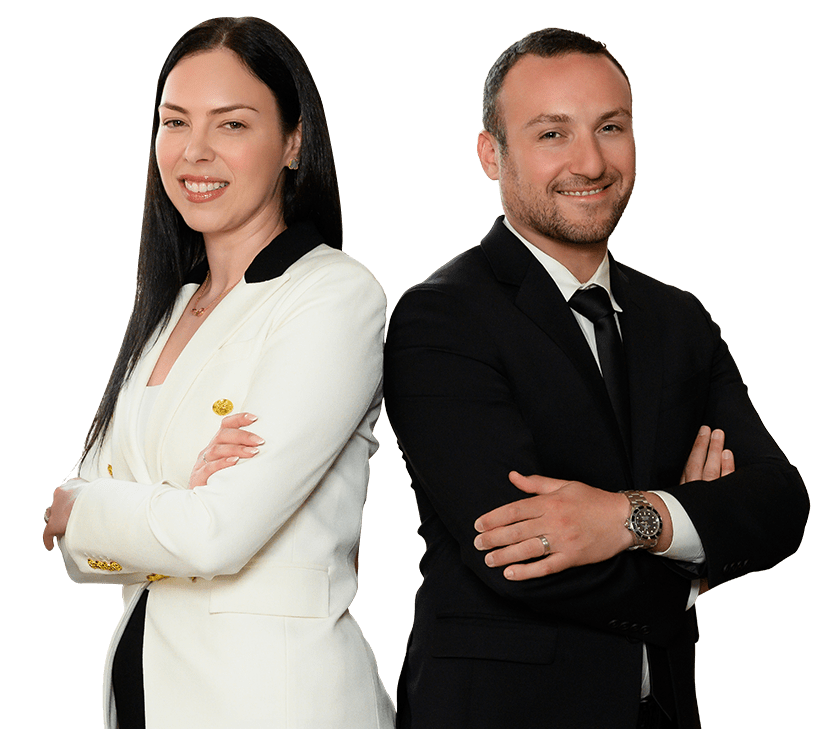 Car Accident Lawyers in Turlock, Fremont, San Ramon, Citrus Heights
In the heart of California's Central Valley, Turlock is a bustling city with a rich agricultural heritage.

Driving along the charming streets lined with almond trees here, car accidents are still an unfortunate reality.
Fremont boasts a unique blend of suburban living and metropolitan convenience, nestled in the San Francisco Bay Area. With numerous busy roads leading to tech hubs, accidents are bound to happen.

Not too far away, San Ramon and Citrus Heights, (both thriving suburbs) offer family-friendly living with beautiful parks and amenities. However, heavy traffic often leads to unexpected motor vehicle accidents (MVAs). Our car accident personal injury lawyers in Fremont, Turlock, San Ramon and Citrus Heights stand ready to ensure you receive the full compensation you deserve, guiding you fully through the legal process with sincere compassion and expertise.
Free Car Accident Consultation
Why Pursue the Other Driver's Insurance Company?
At our law firm, we understand that after a motor vehicle accident, you might be feeling overwhelmed (and uncertain about what steps to take next). That's why we're proud to offer you a Free Car Accident Consultation. This means you can talk with one of our experts in car accident injury law without having to worry about any costs. During this consultation, our experienced lawyers listen to the details of your case, and provide the information and advice you need to make the most informed decisions. Whether it's understanding your rights, knowing what evidence to gather, or learning about the compensation you could receive, our team is here to guide you skillfully. This initial meeting is completely free, thus allowing you to gain valuable insight and advice – without any financial commitment. So don't hesitate; reach out to us today for your Free Car Accident Consultation and take the first step toward getting the full justice and compensation you deserve.
How does one start the process of filing a car accident claim with our law firm?
Starting the process of filing a car accident claim with our law firm is simple and straightforward. First, give us a call, or visit one of our offices in San Ramon, Fremont, Citrus Heights or Turlock. Our car accident personal injury lawyers are here to listen to the details of your situation. We'll ask you some basic questions about the accident, (such as how it happened), plus discuss the details about any injuries or damages with you. Then, we help you understand all your options along with the next steps in pursuing a claim. But it's important to act quickly to protect your rights as a victim, so don't hesitate to reach out to us promptly for the guidance and support you need.

At Braff, we always provide no-cost initial legal consultation. We're here to help you in deciding exactly what is best for you.
Rear-end collisions

Head-on collisions

Side-impact (T-bone) collisions

Sideswipe accidents

Rollover accidents

Single-vehicle accidents

Multi-vehicle pile-ups

Intersection accidents
Hit-and-run accidents

Vehicle-into-pedestrian accidents

Vehicle-into-bicycle accidents

Vehicle-into-motorcycle accidents

Wrong-way driving accidents

DUI-related accidents

Distracted driving accidents

Speeding-related accidents
Fatigued driving accidents

Weather-related accidents

Work zone accidents

Teen driver accidents

Uninsured/Underinsured accidents

Animal-related collisions

Chain reaction accidents

Vehicle malfunction accidents
How can our firm help if there were multiple vehicles involved in the accident?
When multiple vehicles are involved in an accident, determining liability and dealing with the claims process becomes significantly more complex. At Braff, our firm is well-versed in car accident injury law and has the necessary expertise to handle multi-vehicle accidents. Our team conducts a thorough investigation to establish all the facts of the case and identify all liable parties. This investigation may involve gathering evidence, consulting with accident reconstruction experts and reviewing police reports.
We communicate and negotiate on your behalf with the insurance companies of all parties involved. Our goal is to ensure you are fully compensated for all your injuries and damages. With our experienced attorneys by your side, you can simply focus on your recovery while we handle all the legal complexities from multi-vehicle accident cases.
What types of damages can be claimed in a car accident?
After a car accident, there are many types of damages you can claim to compensate you for the losses you've suffered. First, there are medical expenses, which include the costs of hospital stays, doctor's visits, physical therapy, plus any medication and medical equipment you might need because of the accident.
Another type of damage you can claim is lost wages. If the accident caused you to miss work (or made it impossible for you to perform your job as usual), you can be compensated for the money you should have earned.
There's also property damage, which covers the costs to repair (or replace) your vehicle, along with any other property that was damaged in the accident.
Pain and suffering is another category. This type of compensation accounts for the physical pain and emotional distress you've experienced due to the accident.
Lastly, in some cases, you can claim punitive damages. This isn't about compensating you for a specific loss, but rather punishing the person responsible for the accident, if their conduct was particularly reckless or negligent.
At Braff, our personal injury law firm is here to guide you every step of the way and maximize the compensation you receive. Reach out to us now for expert assistance in handling your car accident claim.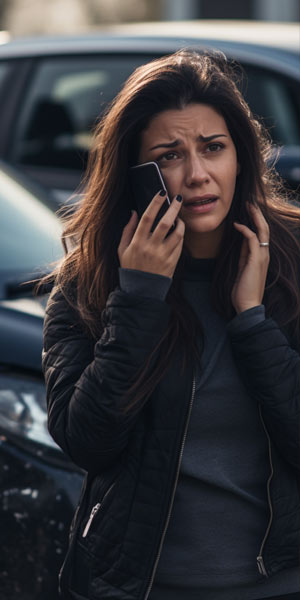 Adriana R. ★★★★★ Very helpful quick response thank you!Linda B. ★★★★★ Thank you for the fantastic service and comfort you gave us during this unfortunate time. You always made our days more hopeful and brighter. We are thrilled with the result, and can't thank you enough. Appreciate the hard work!!Kyle T. ★★★★★ Braff Law goes the extra mile to help their clients. They treat you as a person instead of a paycheck. They fight for you and help you get the right care that you deserve. They are the best at what they do! 5 stars to the whole team at Braff.Harley L. ★★★★★ This is absolutely the best law firm around! There staff is outstanding and friendly. They will always go out of there way to take care of you and make sure you are happy. I highly recommend if in need of a result driven lawyer.Elliot J. ★★★★★ After I had my accident, I was very unaware what to do, what not to say to the insurance company, and how to proceed. One thing I learned is, never deal with the insurance company directly. If you want to get the maximum compensation for your injuries, call a personal injury attorney!! I'm very glad I called these guys over anyone else. They are experts at what they do!!!Harrison P. ★★★★★ In my opinion the most compassionate group of lawyers in California. Thank You for your help.
Where are our Car Accident Injury Law offices?
Our car accident personal injury lawyers are ready to help you at each of our conveniently located offices. We have four offices in California to serve you. You can find us in San Ramon, Fremont, Citrus Heights and Turlock. Wherever you are, our dedicated lawyers are here to assist you with your car accident injury case. At Braff, our personal injury lawyers understand that your claim is vital to you. This is why we place all of our resources and decades of experience into every case we handle.
Car Accident Injury Claims Most Frequently Asked Questions
Have your car accident case reviewed for free
Schedule a Free Consultation with the California Personal Injury Lawyers at Braff Legal Group Today!
For a free, no-obligation case consultation about your MVA claim, call us anytime or fill out a No-Cost Case Evaluation request form on our website.