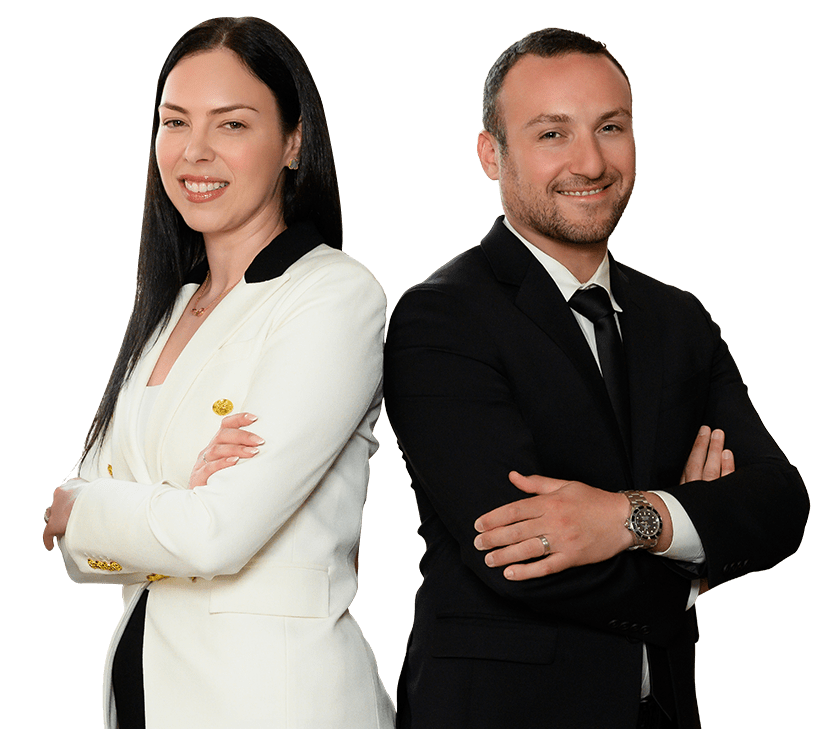 Representing people, not corporations.
California Personal Injury ATTORNEYS
Your needs come first, so we collaborate with best-in-class professionals to ensure success in our pursuits.
A SKILLED INJURY LAW FIRM NEAR YOU
Our personal injury law firm has helped numerous clients, recovering millions of dollars in verdicts and settlements on their behalves. Choosing the appropriate personal injury law firm is a crucial decision that will have a considerable impact on your ability to get the compensation to which you are entitled. Our law firm is open 24/7 to handle all your legal concerns. Get a no-cost, no-strings-attached case review now.

Get your injury case reviewed for free
If you sustained injuries from an accident caused by another's carelessness, you're entitled to pursue compensation via a personal injury case. Our law firm is dedicated to supporting you, navigating the legal journey with you, and ensuring you achieve the justice you rightfully deserve. We're available around the clock and always prepared to assist. Get now a complementary free case consultation.
Adriana R. ★★★★★ Very helpful quick response thank you!Annie M. ★★★★★ I have nothing but good things to say about this team at Braff Law. They are very professional, caring and reliable attorneys. I never doubted their abilities through this difficult process and would recommend their firm to family and friends. Keep up the great work!Isaac F. ★★★★★ I saw some great reviews for Braff Injury Law Firm online and decided to hire them for my case. Thank you to Elan for his work.Arnold R. ★★★★★ Braff Injury Law Firm and Oliver were able to get me a fair settlement in my pedestrian accident case. Thank you for your help.Nela L. ★★★★★ You guys are a blessing in my life. Probable one of the best injury lawyers one can find. They have taken my case and made it "personal" for them which is for sure one of the reasons we have achieved our successful outcome. Thanks a lot guys.Linda B. ★★★★★ Thank you for the fantastic service and comfort you gave us during this unfortunate time. You always made our days more hopeful and brighter. We are thrilled with the result, and can't thank you enough. Appreciate the hard work!!Kyle T. ★★★★★ Braff Law goes the extra mile to help their clients. They treat you as a person instead of a paycheck. They fight for you and help you get the right care that you deserve. They are the best at what they do! 5 stars to the whole team at Braff.Harley L. ★★★★★ This is absolutely the best law firm around! There staff is outstanding and friendly. They will always go out of there way to take care of you and make sure you are happy. I highly recommend if in need of a result driven lawyer.Elliot J. ★★★★★ After I had my accident, I was very unaware what to do, what not to say to the insurance company, and how to proceed. One thing I learned is, never deal with the insurance company directly. If you want to get the maximum compensation for your injuries, call a personal injury attorney!! I'm very glad I called these guys over anyone else. They are experts at what they do!!!Harrison P. ★★★★★ In my opinion the most compassionate group of lawyers in California. Thank You for your help.
Types of Personal Injury Cases We Handle
If you've been hurt in a motor vehicle accident (MVA), slip and fall accident, dog bite incident, or a bicycle, motorcycle or pedestrian accident, our personal injury lawyers will support you in filing a claim in a timely manner.
We've built a positive name for ourselves as a tenacious personal injury law firm, always standing up for the injured. Remember, insurance companies primarily aim to maximize their profits; they employ various tactics to devalue (or even dismiss) your claim.
At Braff, you needn't fret about initial expenses. We run on a performance-based model, meaning we don't charge a dime unless we win your case.
WHAT'S THE COST FOR OUR PERSONAL INJURY LEGAL SERVICES?
We recognize that one of the main apprehensions when seeking legal help is the cost involved. But our philosophy is simple: Everyone should be entitled to top-notch legal counsel, regardless of their economic situation. That's the reason we work on a contingency fee basis.
Simply put, you don't face any immediate out-of-pocket costs (or per-hour charges) when you engage us. Our remuneration is determined from a percentage of the conclusive settlement or court-awarded amount we obtain for you. Effectively, if you don't get compensated, neither do we.
Our commitment to this contingency fee structure emphasizes that we genuinely have our clients' best interests at heart. It's a testament to our confidence and dedication to achieving maximum results in your case. Knowing our remuneration is linked directly to your success guarantees our drive to championing your cause. This method alleviates any financial strains, allowing you to concentrate on healing while we untangle all the legal knots.
Our approach simplifies the daunting task of filing a personal injury claim. Our goal is to make the journey smoother for you. We stand with you, ensuring that financial worries never deter you from seeking the rightful justice you deserve.
WHERE DO OUR INJURY LAW EXPERTS OFFER OUR SERVICES?
Our adept team of injury lawyers covers a broad spectrum of cases. Whether you've been involved in an MVA, bike mishap, or a pedestrian mishap (or perhaps a slip or a canine attack), we're here to assist you. If negligence is the culprit behind your pain, you deserve justice. For any injury victim in Citrus Heights, Fremont or San Ramon, our doors are always open. We're on standby 24/7, ready to offer you a cost-free, commitment-free case review today!
WHAT TO EXPECT WHEN CHOOSING OUR INJURY ATTORNEYS: