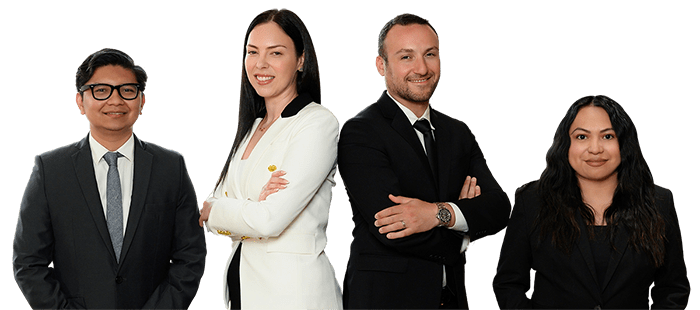 Citrus Heights Personal Injury Lawyers
If you or someone you love has been hurt in an accident in Citrus Heights, you're probably going through a tough time. There's a lot to handle, from medical bills to insurance companies, and it can all be really confusing and stressful.

Our dedicated team is here to lend a helping hand.

People injured in severe accidents need answers about their entitlements. Booking an appointment with our experienced Personal Injury Attorneys is the first step.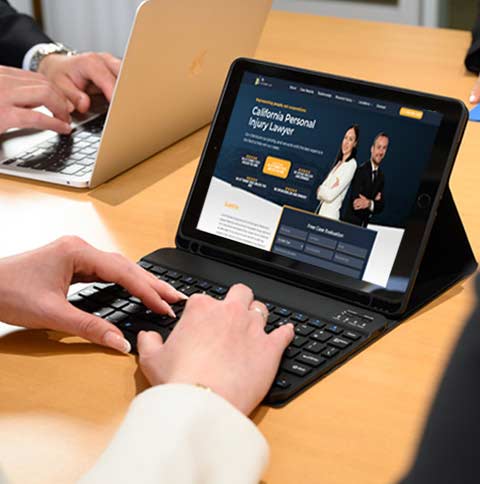 What qualifies as a personal injury case?
A personal injury case is a legal dispute that happens when someone gets hurt, either physically or emotionally, because of someone else's actions or negligence. There are several kinds of situations that can qualify as a personal injury case.

For example, car accidents can become personal injury cases, when a driver doesn't follow the rules of the road and causes a crash that injures others. "Slip and fall" cases often happen when a property owner doesn't keep their premises safe, resulting in an injury when someone slips or trips. Dog bites can also fall under personal injury cases, with the owner being held responsible if their dog injures someone.

Other personal injury cases include workplace accidents—particularly those resulting from unsafe working conditions—and "assault and battery," where harm is caused intentionally through violence or other means.

If you think that you or someone close to you has been injured due to the actions or negligence of someone else in Citrus Heights, it might be wise to consult a lawyer. Our personal injury law firm is here to provide professional guidance, helping you determine if you have a case.
Citrus Heights Personal Injury Lawyer
Why Pursue the Other Driver's Insurance Company?
Typically, the individual responsible for the accident or their insurance company is expected to cover these expenses. However, interacting with insurance companies can be challenging and could lead to you receiving a smaller settlement than you deserve.
Reach out to our team of personal injury lawyers to take a valuable step in resolving your issue—ensuring that your rights are protected and that you get the compensation you are entitled to.
What are the benefits of hiring our personal injury law services
Once you step into our office, you are not merely a case number—you are our primary priority.
Our exceptional case results and personal commitment distinguishes us from other personal injury law firms, which is why so many of our clients recommend us to their friends and relatives.
How long do I have to file a personal injury lawsuit?
If you've been injured and are thinking about taking legal action, it's crucial to know that there's a time limit on how long you have to file a personal injury lawsuit.

This time limit is called the "statute of limitations." The exact time frame can vary, depending on where the injury occurred and the type of case. Generally, it's a good idea to get the ball rolling as soon as possible after an injury, to make sure that you don't miss the deadline. If you're unsure about the specifics or need guidance through the legal process, our personal injury law firm is here to assist you.

Don't hesitate to reach out to our knowledgeable team for help understanding the statute of limitations, ensuring that your claim is filed in a timely manner.
What is the role of an accident reconstruction expert in personal injury cases?
An accident reconstruction expert plays a vital role in personal injury cases. These professionals specialize in gathering and analyzing evidence from an accident to figure out exactly what happened.
By using scientific methods and specialized tools, they can recreate the scene of the accident to help paint a clear picture of the event. This information can be incredibly valuable for your personal injury case, as it helps to establish facts that might be crucial in proving negligence or fault.

Our law firm has experience in working with accident reconstruction experts on your behalf. These experts will help us build a strong case—ensuring that our lawyers accurately represent the truth, to support you in achieving fair compensation.
Adriana R. ★★★★★ Very helpful quick response thank you!Linda B. ★★★★★ Thank you for the fantastic service and comfort you gave us during this unfortunate time. You always made our days more hopeful and brighter. We are thrilled with the result, and can't thank you enough. Appreciate the hard work!!Kyle T. ★★★★★ Braff Law goes the extra mile to help their clients. They treat you as a person instead of a paycheck. They fight for you and help you get the right care that you deserve. They are the best at what they do! 5 stars to the whole team at Braff.Harley L. ★★★★★ This is absolutely the best law firm around! There staff is outstanding and friendly. They will always go out of there way to take care of you and make sure you are happy. I highly recommend if in need of a result driven lawyer.Elliot J. ★★★★★ After I had my accident, I was very unaware what to do, what not to say to the insurance company, and how to proceed. One thing I learned is, never deal with the insurance company directly. If you want to get the maximum compensation for your injuries, call a personal injury attorney!! I'm very glad I called these guys over anyone else. They are experts at what they do!!!Harrison P. ★★★★★ In my opinion the most compassionate group of lawyers in California. Thank You for your help.
Personal Injury Cases We Handle in Citrus Heights
People who have experienced motor vehicle accidents in Citrus Heights have chosen to place their trust in our personal injury attorneys. These motor vehicle accidents include car crashes, as well as motorcycle and bicycle accidents.

We also provide legal services to people in Citrus Heights who have suffered from a variety of personal injuries—including slip and fall cases, dog bites, and pedestrian accidents.
Watch Out
This is something many people fall for:
Beware of Requests for Recorded Statements from the Other Party's Insurances
Don't be surprised if someone from the other person's insurance company calls you soon after your accident, saying they just want to "check in." Be careful, because they are not looking out for your best interests. They might ask you to give a recorded statement to help "figure out who is responsible."
What they really want is to use what you say against you later—trying to make you look less believable. In California, you don't have to give any statement to the other person's insurance company if you don't have a lawyer with you. Say "no thanks" to giving any statement, and get in touch with us to set up a free talk to review your case.
The Cost of Hiring Our Personal Injury Firm in Citrus Heights, California
At our personal injury law firm in Citrus Heights, we understand that dealing with an injury can be stressful—especially when it comes to finances.

That's why we have structured our fees to be as accessible as possible for our clients.
We operate on a contingency fee basis. This means that you don't have to pay any upfront costs or hourly fees. Instead, our payment is a percentage of the compensation we successfully secure for you.

If for any reason we don't win your case, you won't owe us any attorney fees. This approach allows you to pursue justice and compensation without the burden of financial stress, and it ensures that our interests are aligned with yours. We're motivated to get the best outcome for you!

Our priority is to support and guide you through the legal process, helping you regain control of your life after an injury. Reach out to us for a free consultation to discuss the specifics of your case.
Citrus Heights, CA, Personal Injury Accident FAQs

Braff Injury Law Group
Consultation Office (Call for an appointment)
7921 Kingswood Dr suite a4-1
Citrus Heights 95610