California Pedestrian Accident Injury Lawyers
At our Personal Injury Law Firm, we recognize the effects and consequences a pedestrian accident can have on your life. If you have just been hurt in a pedestrian accident, our injury attorneys can assist you with building a case in a timely manner.

Insurance companies are focused on profit, and will use every tactic to diminish the value of your injury claim. That's why we offer transparent, straightforward, and expert legal advice—to fight for the justice and compensation you rightfully deserve.
Serving Turlock, Fremont, San Ramon, and Citrus Heights, we have gained a reputation as a passionate law practitioner—advocating strongly for the rights of those injured. Contact us today for a no-commitment, cost-free case evaluation.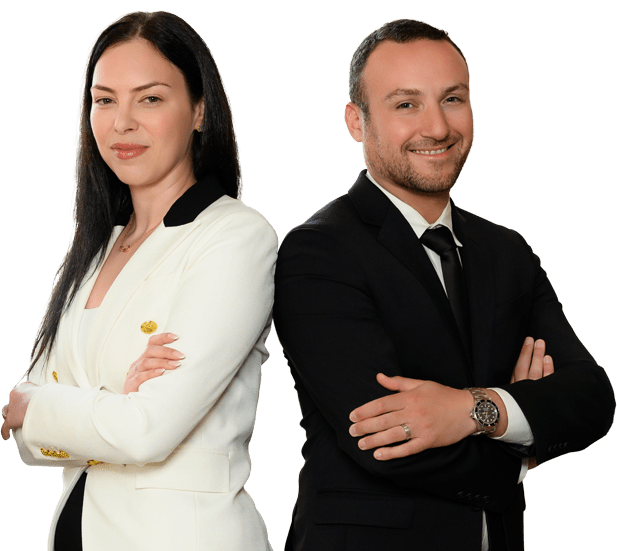 Pedestrian Accident Lawyers in Turlock, Fremont, San Ramon, Citrus Heights
In the beautiful city of Turlock—known for its agricultural heritage and charming community—it's easy to enjoy a walk around town. However, if you find yourself in a pedestrian accident, our personal injury lawyers are here to help. We know Turlock inside and out, and we're dedicated to helping our neighbors when they need it the most.
Over in Fremont, with its amazing parks and bustling city life, many people love walking to experience the vibrant culture. But if you're ever involved in a pedestrian accident, don't worry! Our personal injury lawyers understand what you're going through and will fight for you. In nearby San Ramon—a local gem with scenic hills and a close-knit community—our attorneys are committed to standing up for you and ensuring your voice is heard.

Citrus Heights, known for its friendly atmosphere and great shopping, is a lovely place for strolls. But if an accident occurs, it's important to know that you have support. Our expert lawyers in Citrus Heights are always ready to lend a helping hand.

In all four of these fantastic cities, our personal injury law team are not just lawyers—they're your neighbors and friends, who are dedicated to protecting your rights and helping you get compensation after pedestrian accidents.
Free Pedestrian Accident Consultation
Why Pursue the Other Driver's Insurance Company?
Why Should You Seek Compensation from the Negligent Driver's Insurance Provider?

In the event you're involved in a pedestrian accident in California caused by a careless driver, you're entitled to pursue compensation for your injuries and related damages.

Although the at-fault party's insurance provider should bear these costs, navigating the claims process can turn into a drawn-out and anxiety-inducing legal journey.

That's why hiring the right personal injury lawyers is key, helping to avoid the risks of this important process.
What compensation can a pedestrian accident victim expect?
As a pedestrian accident victim, the compensation you can expect varies based on the specifics of the case—including the severity of the injuries and the circumstances of the accident. The compensation factors in California include:
Healthcare Costs: This typically includes reimbursement for hospital bills, medication expenses, physical therapy, rehabilitation, and any future medical expenses related to the accident.
Lost Wages: If the accident resulted in time away from work, a victim may be compensated for the wages they would have earned during that time. This can also include compensation for loss of earning capacity, if the victim is unable to return to their previous job due to their injuries.
Pain and Suffering: This refers to compensation for the physical pain and emotional distress caused by the accident and injuries. It can be difficult to quantify, but it is an essential part of many claims.
Loss of Enjoyment of Life: If the injuries sustained in the accident inhibit the victim's ability to enjoy activities they once loved, they may receive compensation for this loss.
Wrongful Death: If the accident resulted in a fatality, the victim's family might be eligible for wrongful death damages—which can include funeral expenses, loss of financial support, and emotional suffering.
For a free no-obligation case consultation, contact us any time or complete a Case Evaluation form on our website.
What is the process of filing a pedestrian accident claim?
n the immediate aftermath of the accident, you should consult with an injury law firm who specializes in pedestrian accidents. Our lawyers will help you understand your rights and guide you through every stage of the process, including insurance claims.

Filing a pedestrian accident claim involves several important steps. First, it's critical to document everything. This includes seeking immediate medical attention and keeping records of any treatments, diagnosis, and expenses, as well as reporting the accident to the police and obtaining a copy of the police report. Collecting evidence from the scene—like photographs and witness contact information—can also be incredibly beneficial.

In California, it's important to remember that there are strict timelines—known as "statutes of limitations"—for filing such claims. Failure to file within this period can result in the loss of your right to recover compensation. Therefore, it's crucial to act promptly and engage legal support, to ensure the claim process is handled accurately and efficiently.
How much does a personal injury lawyer specializing in pedestrian accidents cost?
Our personal injury attorneys, specialized in pedestrian accidents, operate on a contingency fee basis. This means that you do not pay any upfront fees for their services.
Instead, we receive a percentage of the compensation awarded when we win the case. Therefore, the cost varies depending on the final settlement or judgment. If there is no recovery, you owe no legal fees.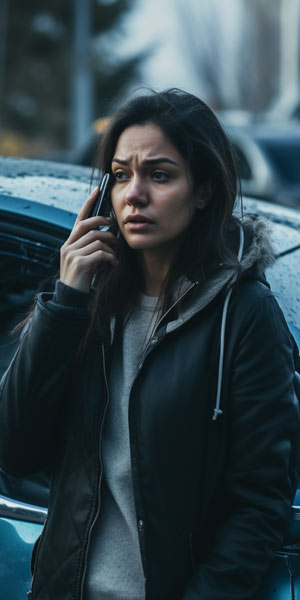 Adriana R. ★★★★★ Very helpful quick response thank you!Linda B. ★★★★★ Thank you for the fantastic service and comfort you gave us during this unfortunate time. You always made our days more hopeful and brighter. We are thrilled with the result, and can't thank you enough. Appreciate the hard work!!Kyle T. ★★★★★ Braff Law goes the extra mile to help their clients. They treat you as a person instead of a paycheck. They fight for you and help you get the right care that you deserve. They are the best at what they do! 5 stars to the whole team at Braff.Harley L. ★★★★★ This is absolutely the best law firm around! There staff is outstanding and friendly. They will always go out of there way to take care of you and make sure you are happy. I highly recommend if in need of a result driven lawyer.Elliot J. ★★★★★ After I had my accident, I was very unaware what to do, what not to say to the insurance company, and how to proceed. One thing I learned is, never deal with the insurance company directly. If you want to get the maximum compensation for your injuries, call a personal injury attorney!! I'm very glad I called these guys over anyone else. They are experts at what they do!!!Harrison P. ★★★★★ In my opinion the most compassionate group of lawyers in California. Thank You for your help.
Where are our Personal Injury Law offices?
Where are our personal injury law offices new text
Our personal injury law offices are conveniently located in Fremont, San Ramon, Turlock, and Citrus Heights.
If you or someone you love has been hurt in a pedestrian accident, our personal injury lawyers are here to help you. You don't have to travel far, as we are right in your neighborhood.
Our offices are easy to find, and our team is always ready to listen to your story, provide you with advice, and help you get the compensation you deserve. Come visit us and let's work together to make things right.
Pedestrian Accident Injury Claims FAQ
Have your pedestrian accident case reviewed for free
Schedule a Free Consultation with the California Personal Injury Lawyers at Braff Legal Group Today!
With years of professional experience under our belt, our adept team of personal injury attorneys is dedicated to help secure the compensation you rightfully deserve.

From the moment you contact our personal injury law firm, you are not merely a case file—you are our utmost priority. It's our excellent case outcomes and personalized approach that sets us apart from the rest, which is why so many clients recommend us to their friends and loved ones.

Count on us to stand by your side when you require support the most. To prioritize our clients, we operate on a contingency fee basis—guaranteeing that you won't owe us any fee unless we successfully win compensation for you. Contact us today for a complimentary consultation.