Motorcycle Accident Personal Injury Lawyers in California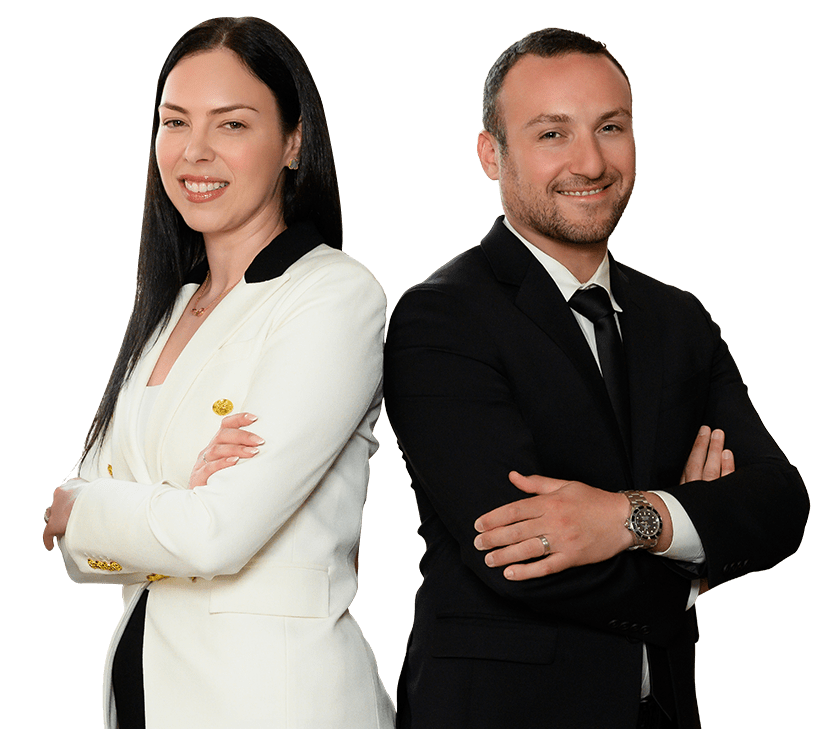 The aftermath of a motorcycle accident can be overwhelming and stressful for you. Braff's Motorcycle Accident Personal Injury Lawyers in Citrus Heights, San Ramon, Fremont, and Turlock are committed to supporting and guiding you through this challenging time. With our expert legal advice and representation, we alleviate your worries and help you secure the compensation you deserve for your injuries and losses.
If you've recently been hurt in a motorcycle accident, our personal injury lawyers support you in filing a lawsuit. We've gained a reputable name as an aggressive firm, fighting for the rights of those injured.
Understanding that every case is unique, our team of dedicated legal professionals is equipped with the knowledge and resources necessary to handle all the complexities of motorcycle accident claims. We take great pride in our local presence. Don't hesitate to reach out to Braff
Motorcycle Accident Lawyers in Turlock, San Ramon, Fremont, Citrus Heights.
The city of Fremont, with its bustling streets and growing population, is a thriving part of the San Francisco Bay Area. However, with its increase in traffic, motorcycle accidents are common. Our motorcycle accident personal injury lawyers in Fremont are experienced in handling the complexities which emerge in busy urban settings.
In San Ramon, a city known for its picturesque landscapes and suburban charm, the abundant open roads sometimes lead to high-speed accidents involving motorcycles. Our San Ramon Motorcycle Accident Personal Injury Lawyers understand the dynamics of accidents which occur in such environments and diligently work for your rightful compensation.
Citrus Heights and Turlock, both rich in community spirit, are no strangers to motorcycle enthusiasts. But even on their less congested roads, accidents happen. Whether you've suffered a hit-and-run or a multi-vehicle crash, our motorcycle accident personal injury lawyers in Citrus Heights and Turlock are well-versed in local traffic laws and community-specific issues, making us a formidable ally to advocate effectively for your rights.
Free Motorcycle Accident Consultation
Why Pursue the Other Driver's Insurance Company?
If you've been injured in a motorcycle accident, it's important you reach out to our injury law firm and talk with one of our personal injury attorneys before talking with an insurance company adjuster. Contact Braff Personal Injury Law Firm immediately for a free consultation today – we'll come to you right away.
Left Turn Accidents
This happens when a car makes a left turn without noticing an oncoming motorcycle.
Lane Splitting Accidents
These occur when motorcycles ride between lanes of slow-moving or stopped traffic.
Rear-End Accidents
These accidents occur when a vehicle hits a motorcycle from behind.
Speeding Accidents
Accidents caused by either the motorcyclist or another driver exceeding the speed limit.
Drunk Driving Accidents
These accidents happen when a driver or motorcyclist operates their vehicle under the influence of alcohol or drugs.
Hit and Run Accidents
These are accidents where the responsible party flees the scene without providing their details or assisting the injured party.
Accidents Involving Road Hazards
These can occur due to potholes, slick roads, uneven lanes, or debris on the road.
Head-On Collisions
These occur when a car or truck collides head-on with a motorcycle, often with devastating consequences.
How can our personal injury lawyers help you after a motorcycle accident?
Braff Personal Injury Lawyers collect evidence, negotiate with insurance companies, and if necessary, represent you in court. Handling this complex process on your own is overwhelming and can result in less compensation. Our experienced motorcycle accident personal injury lawyerss skillfully navigate the legal system and fight for the compensation you deserve.
We are firm, composed representatives who do not hesitate in utilizing our proven track record of success when handling unbending insurance companies.
What types of compensation can I expect in a motorcycle accident claim?
Compensation can include medical expenses, lost wages, property damage, and pain and suffering. Braff Personal Injury Lawyers are adept at evaluating the full extent of your damages and will negotiate aggressively to ensure you're compensated fairly.
What is the statute of limitations for filing a motorcycle accident claim?
In California, you have two years from the date of your accident to file a personal injury claim. Our law firm will ensure you don't miss any critical deadlines, thereby protecting your right to seek compensation.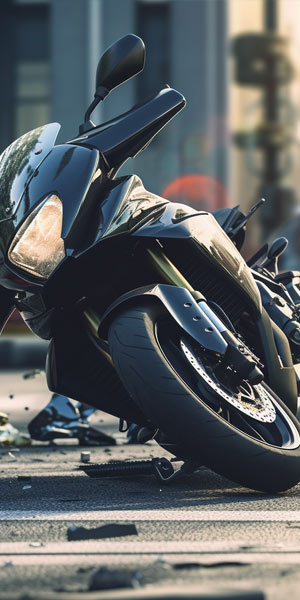 Adriana R. ★★★★★ Very helpful quick response thank you!Linda B. ★★★★★ Thank you for the fantastic service and comfort you gave us during this unfortunate time. You always made our days more hopeful and brighter. We are thrilled with the result, and can't thank you enough. Appreciate the hard work!!Kyle T. ★★★★★ Braff Law goes the extra mile to help their clients. They treat you as a person instead of a paycheck. They fight for you and help you get the right care that you deserve. They are the best at what they do! 5 stars to the whole team at Braff.Harley L. ★★★★★ This is absolutely the best law firm around! There staff is outstanding and friendly. They will always go out of there way to take care of you and make sure you are happy. I highly recommend if in need of a result driven lawyer.Elliot J. ★★★★★ After I had my accident, I was very unaware what to do, what not to say to the insurance company, and how to proceed. One thing I learned is, never deal with the insurance company directly. If you want to get the maximum compensation for your injuries, call a personal injury attorney!! I'm very glad I called these guys over anyone else. They are experts at what they do!!!Harrison P. ★★★★★ In my opinion the most compassionate group of lawyers in California. Thank You for your help.
Where are our Personal Injury Law offices?
Braff's Motorcycle Accident Personal Injury Lawyers are readily accessible to you across multiple locations in California. Our law offices are strategically located in Turlock, Citrus Heights, San Ramon, and Fremont to provide you with convenient, local legal support. Being close to you is essential to us since it allows better insights into the community and strengthens the communication and relationship with our clients.

If you or a loved one has been involved in a motorcycle accident, it's crucial to have skilled representation on your side. We invite you to visit our nearest office and meet with our experienced team for a free consultation. Don't wait; your path to justice and recovery is nearby.
Motorcycle Accident Injury Claims Frequently Asked Questions
Have your motorcycle accident case reviewed for free
Schedule a Free Consultation with the California Personal Injury Lawyers at Braff Legal Group Today!
For a no-cost, no-obligation motorcycle accident case study, contact us anytime or submit a No-Cost Case Evaluation form on our website.