Bicycle Accident Personal Injury Lawyers in California
If you or a loved one has been involved in a bicycle accident in Turlock, Fremont, San Ramon or Citrus Heights, it's essential to know legal help is available. Our dedicated team of bicycle accident personal injury lawyers is here to stand by your side. We're committed to fighting for the full justice and compensation you deserve.

Backed by decades of experience, our skilled group of personal injury attorneys is dedicated to helping the injured get the full settlement to which they are entitled. We provide our services on a "no-win, no-fee" basis, which allows us to put our clients first. This method ensures you will not pay any amount until we are victorious with your claim, and obtain a favorable compensation or verdict for you.

Dealing with the legal landscape after a bicycle accident can be confusing and stressful. Our experienced lawyers at Braff Law Firm work tirelessly to make this process as smooth as possible for you.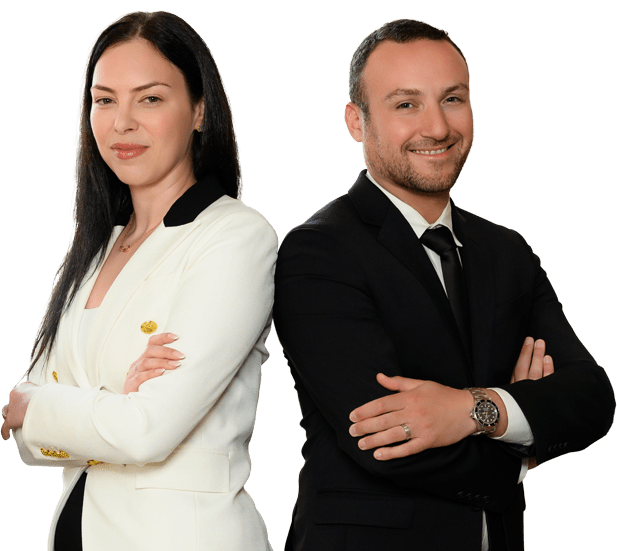 Bicycle Accidents Lawyers in Turlock, Fremont, San Ramon, Citrus Heights
In Fremont, a city known for its beautiful parks and trails, bicycling is a popular activity. However, bicycle accidents do occur. When they do, it's essential to have experienced and skilled representation.
Moving up north to Citrus Heights, where the bustling Sunrise Mall and lovely parks draw crowds, the streets are often busy, making it vital for cyclists to be cautious.

In Turlock and San Ramon, cities with a strong sense of community and charm, bicycle riding is a popular mode of transport and recreation. Our dedicated bicycle accident personal injury lawyers in Citrus Heights, Fremont, Turlock and San Ramon are equipped to handle all the complexities of bicycle accident injury cases. We're prepared to guide you successfully through the legal process with expertise and compassion.
Free Bicycle Accident Consultation
Why Pursue the Other Driver's Insurance Company?
The aftermath of a bicycle accident can be stressful and confusing. At Braff, our bicycle accident personal injury law firm is here to make things easier for you. We offer a Free Bicycle Accident Consultation where you talk with our experienced lawyers about your case. This consultation is completely free and without any obligation. It's an opportunity for you to understand all your options and learn how we help you seek the justice and compensation you deserve. So don't hesitate to reach out to us and take the first step toward protecting your rights.

We're here to help you determine precisely what is ideal for you.
What types of compensation can be claimed in a bicycle accident case?
In a bicycle accident case, there are several types of compensation you can claim to help you recover. First, you can claim medical expenses, which include doctor's visits, hospital stays, medication, and any therapy or rehabilitation you need. You can also claim lost wages if the accident made you miss work, and if you're unable to work at any time in the future. It's important to consider the damage to your bicycle (and any other property), so you can include this too. Lastly, you may be able to claim pain and suffering, which covers both the physical pain and emotional stress caused by the accident. Talking to our personal injury lawyers, who are greatly experienced in bicycle accident cases, will give you the best guidance on what you can claim in your own specific situation.
What should I do immediately after a bicycle accident?
First, take all precautions necessary to ensure your immediate physical well-being. After this, it's a good idea to get in touch with our bicycle accident personal injury law experts. We'll give you advice on what to do next, and make sure you have the best chance of being compensated for all injuries and damages to you and your bike. Count on Braff being there with you when you need help most. We're ready 24/7 to talk about your bicycle accident injury case. You won't pay a single penny until a settlement is obtained on your behalf. Contact us immediately for your no-cost consultation.
How do California laws affect my bicycle accident claim?
California laws significantly impact your bicycle accident claim. For instance, California follows a "comparative negligence" rule, which means if you're partly at fault for the accident, your compensation will be reduced by your percentage of fault. Also, California has specific laws regarding bicyclists' rights and responsibilities on the road; these play a role in determining liability in your case. Our personal injury law firm has proficiency with a wide range of bicycle accident personal injury legal claims. We strive to make sure our clients and their families get the full compensation and help to which they are entitled.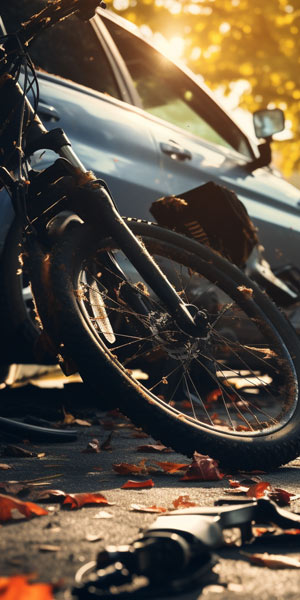 Adriana R. ★★★★★ Very helpful quick response thank you!Linda B. ★★★★★ Thank you for the fantastic service and comfort you gave us during this unfortunate time. You always made our days more hopeful and brighter. We are thrilled with the result, and can't thank you enough. Appreciate the hard work!!Kyle T. ★★★★★ Braff Law goes the extra mile to help their clients. They treat you as a person instead of a paycheck. They fight for you and help you get the right care that you deserve. They are the best at what they do! 5 stars to the whole team at Braff.Harley L. ★★★★★ This is absolutely the best law firm around! There staff is outstanding and friendly. They will always go out of there way to take care of you and make sure you are happy. I highly recommend if in need of a result driven lawyer.Elliot J. ★★★★★ After I had my accident, I was very unaware what to do, what not to say to the insurance company, and how to proceed. One thing I learned is, never deal with the insurance company directly. If you want to get the maximum compensation for your injuries, call a personal injury attorney!! I'm very glad I called these guys over anyone else. They are experts at what they do!!!Harrison P. ★★★★★ In my opinion the most compassionate group of lawyers in California. Thank You for your help.
Where are our Personal Injury Law offices?
If you're looking for the best local bicycle accident personal injury law firm, you'll be glad to know we have offices in four convenient locations.
Our offices are situated in San Ramon, Fremont, Turlock and Citrus Heights. We're found in these areas to be conveniently accessible and provide the support and guidance you need. Whichever location you visit, our dedicated teams are ready to help you with your bicycle accident case.
No matter how badly you are injured, we are here to assist. With offices conveniently located in San Ramon, Fremont, Citrus Heights and Turlock, we're able to serve injured bicycle accident victims with their claims – and help them get the highest attainable compensation.
Bicycle Injury Claims Most Frequently Asked Questions